Americans are tired of Trump. His lies, his deceptions, and his mental instability have taken their toll on our once-great country. He's angered people at home and our closest allies abroad. So when it comes down to it, we're all asking the same question: "When is it all going to end?" The answer may come as a surprise.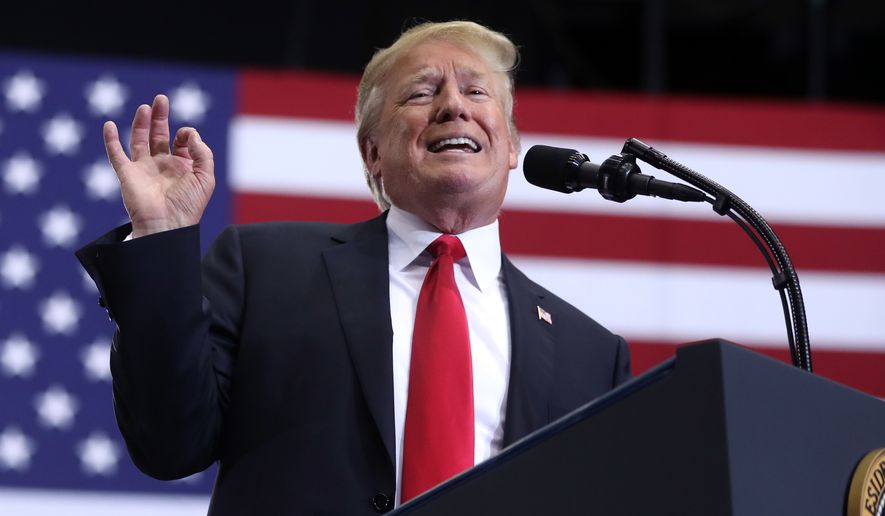 The Wall Street Journal's editorial board cautioned recently that this week's primary and special election results suggest a disastrous outcome for Republicans in November, despite President Trump's declaration of a "red wave."
"Our sense is that Republican voters haven't recognized how much jeopardy the party is in. Many are content to listen only to their safe media spaces that repeat illusions about a 'red wave' and invoke 2016 when the media said Mr. Trump couldn't win," the newspaper stated in an op-ed.
"But that's not an excuse for ignoring the evidence of GOP trouble," the editorial board continued. "Mr. Trump barely won in 2016 against the weakest Democratic candidate since Michael Dukakis, and Hillary isn't on the ballot this year."
Trump and other Republicans preemptively declared victory on Tuesday night in a hugely contested special election in Ohio's 12th Congressional District, even though the race remains too close to call according to officials.
Even if GOP candidate Troy Balderson were to win the seat, numerous pundits, reporters, and even several lawmakers have pointed out that the close result could be problematic in a district that Republicans have held without worry for decades. The race also marked a year-long trend of Democrats seizing some state and national races that were once thought impossible for them to win over.
Despite the red flags, Trump stormed to Twitter to celebrate Tuesday's results and take full-credit for GOP electoral success.
5 for 5!

— Donald J. Trump (@realDonaldTrump) August 8, 2018
He boasted that the candidates he endorsed in Tuesday's primaries went "5 for 5," even as two of those races remain too close to call.
"As long as I campaign and/or support Senate and House candidates (within reason), they will win!" Trump wrote.
COMMENT BELOW
LET US KNOW WHAT YOU THINK